I've been so busy lately, my blogging has been neglected! But this semester has been so much fun, here's a brief synopsis. Mostly in pictures. I'm sad to say though, I have been really bad about pictures this semester :\ Hopefully that will change soon, but there aren't a lot to share...
First, over the long weekend I went to Preston and went snowmobiling with my friend Cody. Sadly, I don't have any pictures of me and Cody together, or even me on a snowmobile! I was pretty bad about taking pictures this weekend, and my little camera was dying so I only got one picture with it (of Cody right after he launched us into a tree :) The rest are from the big camera, which was fun to have but a hassle to dig out.
Anyway, snowmobiling was a blast! I think I could do it every weekend and be alright
all the gang! Cody, Tyler, Terry, Mark, Burt
cody in a tree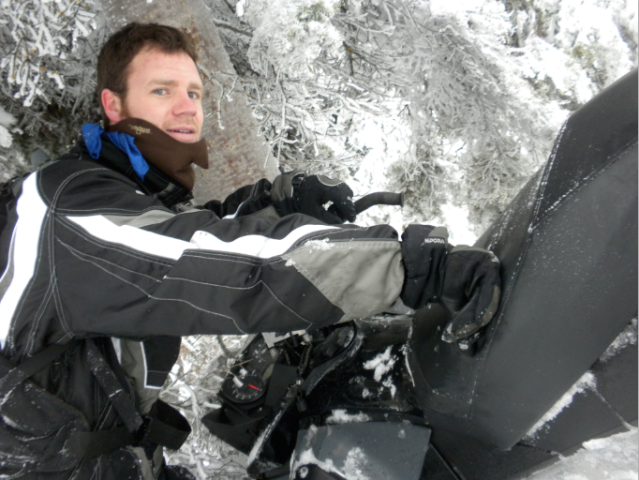 it was super foggy on the first day!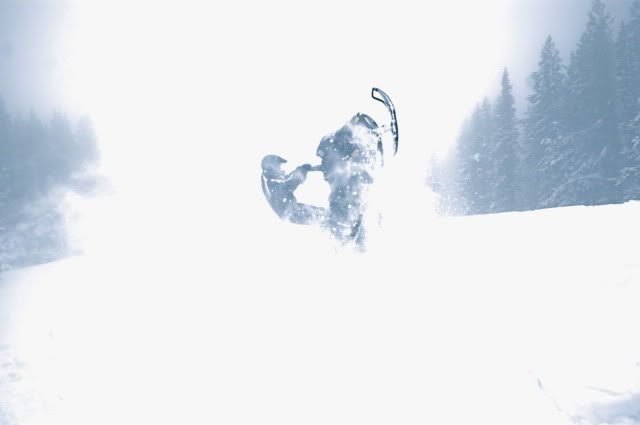 cody. being cool.
beautiful views on the second day!
(I had an un-edited copy of this picture, but again, I'm too lazy to load it to photobucket then here. Sorry. Kinda)
Second, in our apartment we play copious amounts of the wii game "just dance." It's consumed our lives! But it's way fun :) I feel like I already put all of the good just dance pictures on my facebook. They're all pretty much the same so you can go check them out there if you feel so inclined :) Sorry, I'm just lazy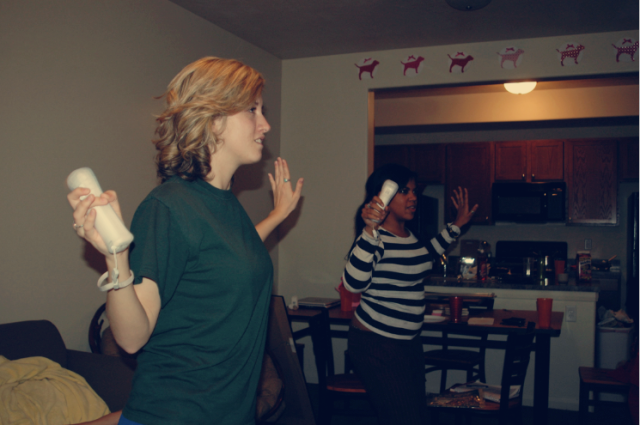 Yesterday, my photography lab ended two hours early, so I just sat and talked with my teacher and he gave me almost like a private tutoring session on my cameras! It was seriously great. I learned some really basic things that are already making shooting so much more fun! And my pictures beautiful. I was having lunch after class and wanted to test some things out, so my friends got to be my models. And by friends, I mean Stacey and Jake for a little bit, but mostly Taylor :)
Tay with my Olympus VI, which is ALMOST ready to be developed! Hallelujah!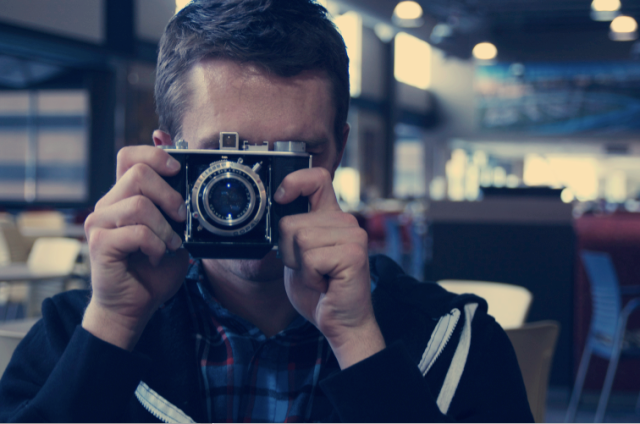 Oh, speaking of Olympus VI...I love this camera :) It was my grandpa's in the Korean War, and now I'm using it! Love love love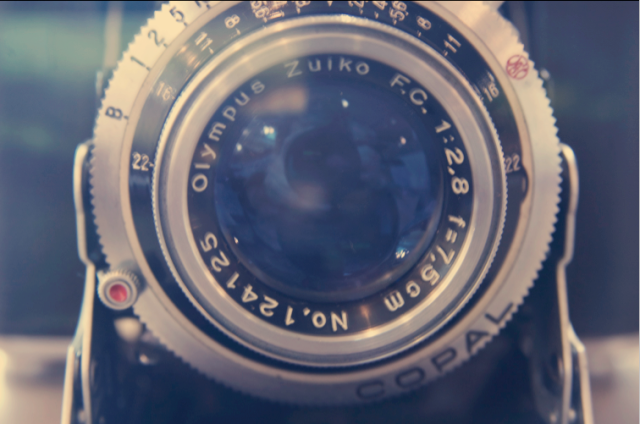 Tay, working it like the rent is due tomorrow
Ps: that aesthetically pleasing blurriness in the background is called bokeh and i FINALLY know how to make it!! Not that it's hard, I just couldn't get my camera to do it before. Or so I thought.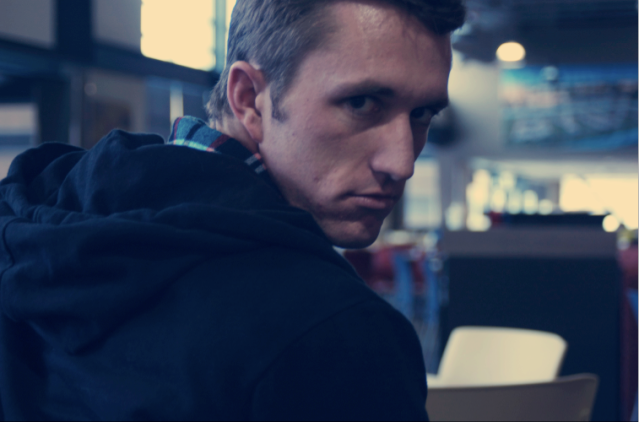 smile! You're on candid camera
Last night we all went on a HUGE group date to play laser tag, icecream at Sammy's, and then Cool Runnings at our house. I think I got maybe one picture, so it will be up later.
Also, hopefully I'll have a fun post in the next few days regarding a new camera I might be acquiring today! Keep your fingers crossed!